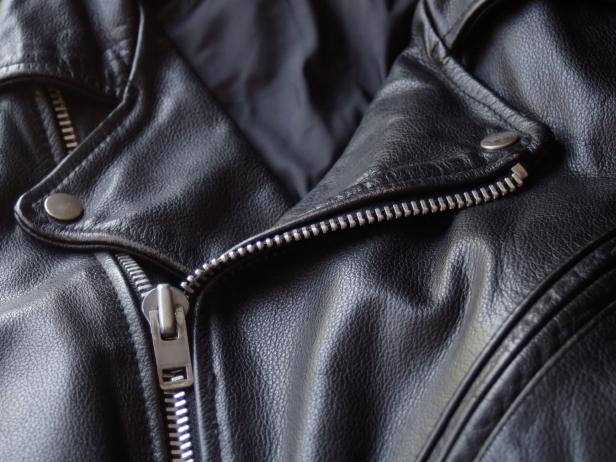 Leather jackets put a shot of cool in your wardrobe. They're expensive, though, and they can be expensive to clean since you can't throw them in the washing machine with your jeans. You can clean your coat at home and keep it looking good without paying dry cleaner prices. Here's how to clean a leather jacket.
Don't use ammonia- or bleach-based cleaners to clean leather. They can damage the finish and cause the leather to get excessively dry or even crack. Don't use too much water, either, as it can stain leather.
Clean spills on the leather jacket immediately with a soft cloth. Leather is porous and will absorb liquids, causing a stain to form. Leather can also scratch, so keep sharp objects away from it.
To clean leather, mix a solution of warm water and dish soap, dip a soft cloth into it, wring it out and wipe the jacket. You can also make a cleaning solution of one part vinegar to one part water. Use a second clean, damp cloth to wipe off the cleaning solution. Dry the jacket with a towel.
To remove stains from from your jacket, grab one of these items and get cleaning.