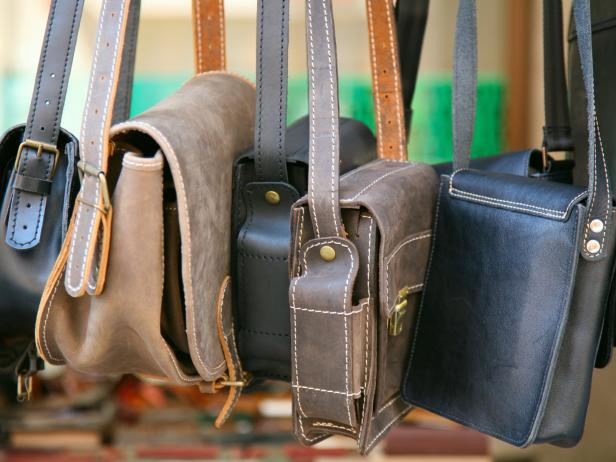 A good leather purse is a fashion investment. Make yours last longer by learning how to clean a leather purse. You'll keep your hobos, clutches and totes looking great for years.
The most important thing to know about how to clean leather: Don't use ammonia- or bleach-based cleaners. They can damage the surface. Go easy on the water, too, as it can stain leather.
On to our lesson on how to clean a leather bag. Empty all the pockets and shake the purse upside down to remove dust and debris. Turn the lining inside out and clean using a lint roller. If you cannot pull out the purse lining, vacuum using the fabric brush attachment.
To clean the leather, mix a solution of warm water and dish soap, dip a soft cloth into it, wring it out and wipe the exterior surfaces of the purse. Use a second clean, damp cloth to wipe off the soap. Dry with a towel. Warm, soapy water will also remove water stains and scuffs.
Stains happen to your purse, even when you're careful. To remove them, grab one of these items and get going.