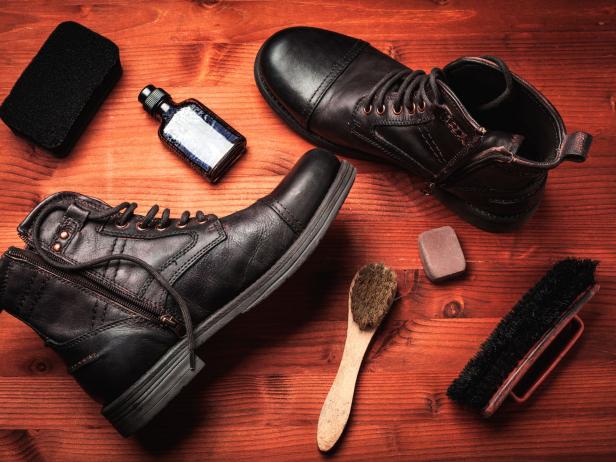 Leather shoes. You have a closetful of boots, sneakers and pumps made of leather because it's beautiful and durable. Knowing how to clean leather shoes and how to clean leather boots will keep your footwear looking good and preserve the leather for years. Here's what you need to know.
Step 1: Remove the laces.
If they're dirty, run them through the washing machine or replace them.
Step 2: Clean loose dirt and debris.
Use a soft cloth or a brush to remove any grime that may be stuck to the shoe's leather surfaces.
Step 3: Apply soap.
Mix a solution of warm water and dish soap, dip a soft cloth into it, wring it out and wipe the exterior surfaces of the shoe.
Step 4: Wipe off soap.
Use a second clean, damp cloth to wipe off the soap. Dry with a towel. Warm, soapy water will also remove water stains and scuffs.